We're kind leaders building a kinder, healthier and more sustainable future.
Welcome to the Kind Community, where purpose-driven kind businesses thrive.
Join hundreds of passionate entrepreneurs, advisors and investors committed to creating positive impact and bettering our future.
Learn from real stories from seasoned founders. Tap into the support of like-minded individuals and access valuable tools, knowledge and capital.
You'll no longer be building alone, because you'll have hundreds of us helping you along the way.
Let's make a difference together.
"If we are all working towards the same goal, then why not work together"
"On every level we really appreciate all you are doing for us, more than I am able to put into words".
"Kind brought me a lot of structure and guidance in terms of what to do for marketing. The team really show that they care for your clients and want to see them succeed. The way that they connect like-minded people across industries is great as well!"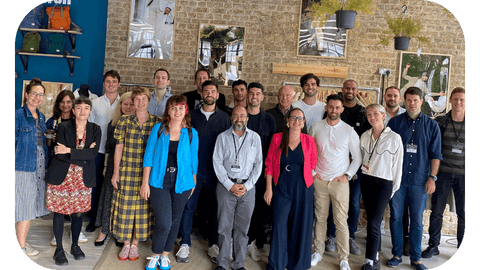 Tired of virtual calls?
Our Kind Collab Club brings together our community under one warm, caffeinated, easy to get to, roof.
Two inspiring talks
Networking
Collaboration opportunities
We fundamentally believe that in order to accelerate our progress to a more sustainable world, we must collaborate and support one another.
Get Your Ticket
Grow with exited founders
Our founding team have been in your shoes...
We know what it takes to take sustainable companies from idea 💭 to global 🌎
We've designed our growth programmes to take your business to the next level, faster, without all the usual headaches.
I want to scale my business