Looking to launch?
Starting and growing an impact business can be tough, but we're here to help. Our launch programme is specifically designed for early-stage impact founders like you.
We'll help you create a go-to-market strategy, develop your brand identity and communicate your business to the people it's meant for while ensuring you're making positive impact along the way.
Watch How We Did it with our own venture
Build with exited founders and experienced advisors
It's important that you are supported in these early stages of your venture. We'll provide expert guidance, a supportive network, and the tools and resources you need to succeed.
Mentorship and guidance
Funding roadmap and pitch opportunities
Networking and community
Plus, we'll work with you every step of the way to understand your goals and provide hands-on support.
Let's get you launched
These things will bring your idea to life. And we do them all.
Launch Strategy

Whether you're working on the next big thing, adding a new product to your range, or prepping to make a new service accessible to your audience, it's crucial to have a launch strategy.

A product and/or service launch is exciting, but can get tricky. To make it easier, we'll craft and implement a successful launch strategy that pulls together your branding, communications and new offering cohesively.

We not only consider your go-to-market strategy but also your pre-and-post-launch, which we believe is just as important and valuable to your business and customers.
Branding

Your brand identity is more than just a logo. It must reflect your values and inspire your target audience to take action.

We help you develop and implement a unique visual language that aligns with your product and/or service. We can clarify, define and integrate your brand DNA, values, positioning, key messaging and target audience across all channels.

Your brand will be ready to enhance user experiences and reach your sustainable goals.
Startup Advisory

Need one-off or ongoing advisory on your launch, funding or marketing strategy? Or perhaps you're unsure of your next step?

We've been there, and with our extensive experience in launching and scaling purpose-led businesses, we can work with you to overcome the toughest challenges.
Communications

How you communicate your purpose should be clear and digestible across all of your customer touchpoints.

Through immersive workshops we help you craft your 'why', whilst ensuring what you say as a brand aligns with your impact and converts with your audience.

With a clear communications strategy and unique tone of voice you'll get heard through the noise, feel confident and be able to amplify yourself long into the future.
eCommerce Experiences

With both your commercial and sustainable goals guiding the way, we help design and build high-converting, carbon neutral websites.

Our team of specialists have extensive experience in making businesses successful online and across multiple sales channels, which means we understand that your eCommerce presence isn't static. It should be reactive to your growth. This is why we ensure that everything we build for you is functional, responsive and easily understandable.
Email Marketing

It's so important to keep your audience engaged with meaningful content, and no other strategy compares in keeping your business' conversation going than automated email marketing.

We help you integrate a seamless email marketing strategy that builds engaged audiences and ownership of data. We create bespoke nurturing sequences which speak to your customer at every stage of their journey.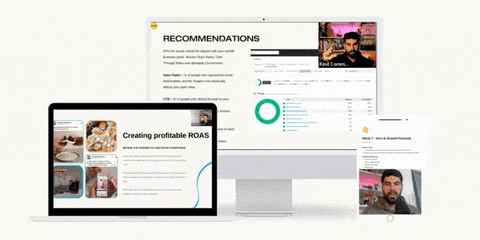 Learn the Success Secrets
Ready to unlock the secrets of impactful growth? Our video courses are your ticket to sustainable success.
With expert-led strategies, insider tips, and proven tactics, you'll learn how to increase your brand's reach, impact, and profitability.
Our video courses are the ultimate tool for taking your brand to the next level before spending tens of thousands on agencies.
Don't just take our word for it...
"Kind brought me a lot of structure and guidance in terms of what to do for marketing. The team really show that they care for your clients and want to see them succeed."
"Thanks again for your help. Made a huge difference to me."
"I can say that I am much happier with how it looks now and the message it is delivering. Overall from end to end, the process was smooth and straightforward and I am pleased with the outcomes".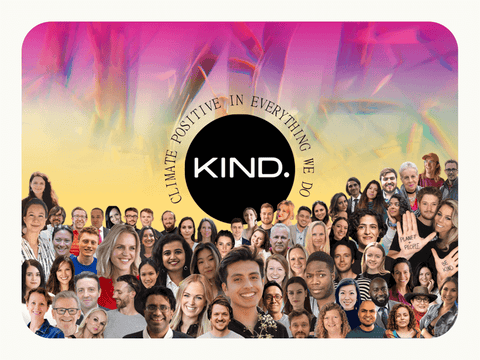 Let's take the first steps together.
Your idea doesn't have to stay as an idea. Our incubator programme and diverse community network puts us in great stead to springboard your business.
If you're doing over £250k in revenue then you'd be better suited for scaling your existing brand.
Apply to the incubator