Ready to take your business to the next level?
Starting and growing a business is tough, perhaps the toughest thing you'll ever do.
No matter where you are in your journey or what challenges you're facing, having a group of aligned peers is vital for your progress.
We're here to help you create that support network because the people you're connected with can greatly impact your path to success.
APPLY TO JOIN OUR COMMUNITY
What others say about the community
If we are working towards the same goal, then why not work together. We share knowledge, positivity and customers.
I joined to connect with likeminded ecopreneurs. So far we love it! It's so easy to use and connect with people.
The Kind of things to expect
🔑 Expert workshops & events
🥳 Fun community sessions to connect
🧘 Health & wellness sessions
👯‍♀️ 1:1 matches with other members
🎤 Access exclusive interviews
🎟 Deals, discounts and offers
💬 Thriving WhatsApp community
🧍🏻‍♀️ Members directory listing
💰 Monthly grant, investment and pitch event round-ups
🌱 Quarterly business growth training Caner (KIND Co-Founder) - worth £1000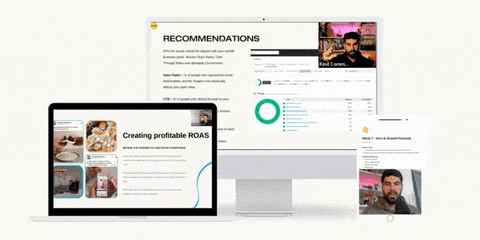 Get access to tools you need to accelerate your growth
Growth resources, videos and step-by-step training that covers EVERY aspect of scaling your brand.
Branding & Positioning
High converting eCommerce sites
Highly profitable paid ads
Fundraising playbooks
Scaling on TikTok
Our resources are constantly being added to and updated so you can stay ahead of the competition.
Collaborate with your kind of people.
FAQs
Who Is The Community For?

Our community is open to everyone passionate about co-creating and scaling solutions for a kinder, regenerative future.

We have founders from cleantech, healthtech, wellness, vegan and ethical startups. We also have an awesome bunch of freelancers, intrapreneurs and aspiring entrepreneurs with just an idea.

To help increase diversity in leadership, our intake prioritises participants from minority ethnic and LGBTQIA+ communities.
How Do The Memberships Work?

We do monthly intakes. We want to ensure that all of the members in our Community are aligned with our vision of making sustainability attainable and accessible for all. Whilst we review your intake form, you will have access to our Stream membership.

Once we have reviewed your application, we will set up an introductory call to take you through your membership.

You'll then create a profile and get invited to access our monthly workshops, meet-ups, worksheets, discounts, plus entry into our Whatsapp community. That's where you can network, ask questions and make friends!

Your membership is billed on a monthly basis and can be cancelled any time.
Is It UK Only?

We are aiming to build a diverse and inclusive global community.

At the moment the majority of our in-person events take place in London.

Our WhatsApp group is open to all and we take into consideration all timezones and accessibility requirement when hosting our virtual events.
What If I Don't Have My Own Business?

Our community is primarily for leaders but it's also very helpful in building resilient friendships and career connections to all in the sustainability space.

If you haven't started you own business yet, our community can help you shape the proposition and give valuable feedback.
What If I Can't Afford The Membership?

We don't want price to be an obstacle to you being part of our community and making impact. Please email us info@kind.community with subject line: Accessible

along with your application full name and we will review your request for access.