Claim your free 30-minute growth strategy session👇🏽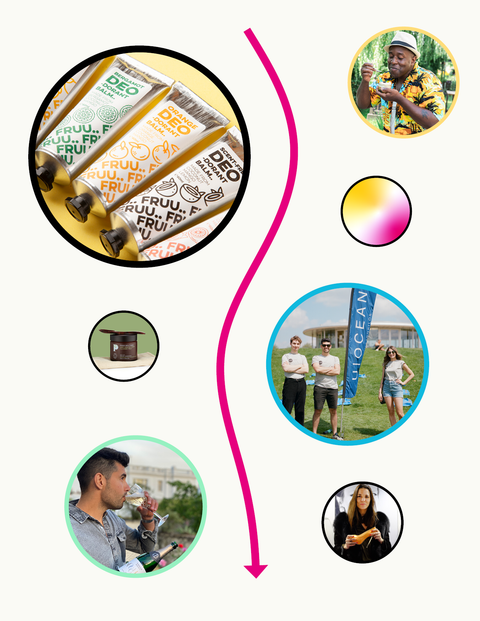 What to expect
During your free no-obligation growth strategy session (£450 value) we'll show you how to get more clients, lifetime-value and make more impact than you ever thought possible.
If we're a good fit and your business qualifies, we'll get collaborating.
If not, you'll at least walk away with some valuable growth advice to apply to your business.
1️⃣ 360º Growth Audit
We'll analyse your traffic channels, positioning and content to identify key areas of growth.
2️⃣ Optimised Recommendations
We'll use our 15+ years of experience of building sustainable ventures to provide a timeline, cost and roadmap to achieve your goals. You'll get a customised outline of how to find your ideal conscious customers and build on the positive impact you're making.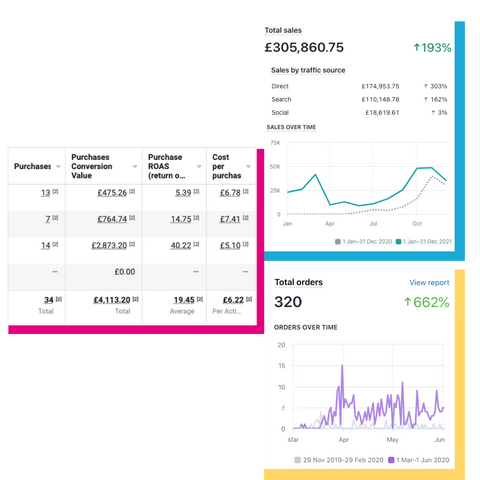 3️⃣ Scale with Proven Strategies
We'll implement our proven KIND purposeful-profit growth strategies to create triple digit growth for your positive-impact brand
"The team really show that they care for your clients and want to see them succeed. The way that they connect like-minded people across industries is great as well!"
"I have spent a number of years in business looking for the holy grail in eCommerce; someone smart and entrepreneurial who properly understands the digital space and how organic presence can be enhanced for real results."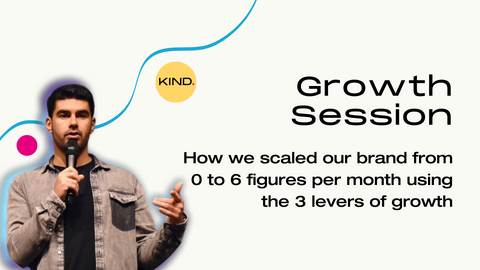 Want to learn how we grew our own sustainable brand from 0 to 6 figures per month?
Join our cofounder, Caner with his insights into how he scaled the global sustainable fashion care brand, Liquiproof:
- The 3 barriers to growth that every founder faces 🚧
- The 3 levers of growth 🚀
- The sustainable growth strategy 💸
Watch Workshop
FAQs
How Quickly Can You Get Started?
We aim to respond to all enquiries within 5 working days.
Once we engage we conduct a 2 - 4 week diagnosis phase to truly understand the problems and hurdles within your business.
After diagnosing the opportunities we will prescribe a solution that, depending on the complexity, can take weeks to months to treat.
What Are The First Steps?
We need to understand if we are a good fit and how the world is a better place with you in it.
That's what the quiz above helps with.
Then it's diagnosis, we need to know as much as possible about your business. What are the challenges you are facing today? What are your business targets? How are you measuring success?
Next, we will then set about prescribing a remedy.
How Much Does It Cost?
Each business is different and so are their problems and goals. This means our solutions are tailored to your needs and objectives, and the price will be too.
But to be transparent, you'll likely need to invest at least £2000/month to see tangible results.
How Quickly Will I See Results With Paid Ads?
Depending on your needs, we would need 5 – 7 weeks to perform an analysis of your channels and campaigns, interview your customers, create an ideal client profile, have a growth marketing workshop with your team, draft a KPI plan, create a channel & content strategy and finish your roadmap.
From there we'll start running the campaigns and typically you can expect to see results almost immediately.
What Is The KIND Growth Accelorator?
The KIND Growth Accelerator Programme is an exclusive invite only all-access pass for founders solving the world's biggest climate issues. It's a 6 month intensive programme with chance to gain investment of £100k - £1m for successful startups.

We de-risk the startup building process because the planet doesn't have time for false starts.